Goodbye 2020, Welcome 2021!
A very unique year has finally come to an end and with it, all the good or bad things we experienced during this period. 2020 has deprived us all many of the things that we took for granted but it also made most of us appreciate more what we already have.
That is why we would like to thank all of you who have supported us for 25 whole years. You are the driving force in our daily efforts to provide healthy and beautiful smiles!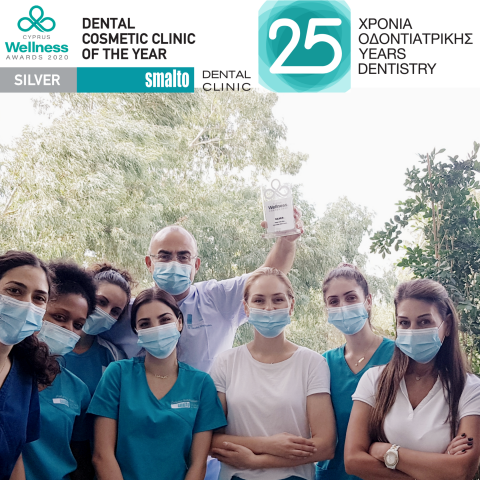 Even during this peculiar year that has passed, if you look behind the COVID-facemasks, you will see that we keep on smiling and loyal to our purpose, keep offering you as many smiles as we can!

In 2019, when we were given the First Prize in the State Architectural Awards 2019 in the category Remarkable Architectural Work, our joy was indescribable. So imagine how proud, happy and grateful we felt in 2020, when we were awarded the "Dental Cosmetic Clinic of the Year 2020", as part of the Cyprus Wellness Awards.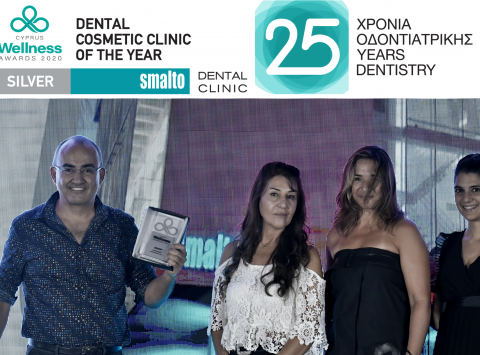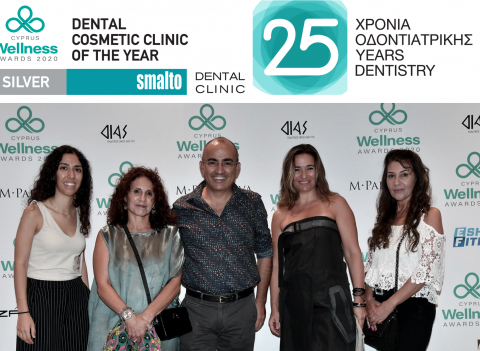 The Cyprus Wellness Awards were organized for the first time in Cyprus in order to highlight and reward the significant developments and upgrades of the provided services, products and treatments in the field of Fitness, Wellness and Medical Beauty, in which category we were awarded. More than 170 prominent representatives of these sectors participated to the event.

Optimistic as always, we look forward to seeing what 2021 will bring us! Happy New Year to us all, filled with health and love above all. And of course with many, many healthy and beautiful smiles!