Whether we realize it or not, our self-confidence and how we feel about ourselves is greatly influenced by our appearance and especially by our smile. At SMALTO dental clinic, with our extensive experience, the modern dentistry that we practice and the help of dental implants, we can create the smile you desire and the feeling that only natural teeth can give!
Dental implants are the ideal and modern solution in cases where teeth have to be replaced due to the loss of one or more teeth as a result of periodontal disease, cavities, injury, etc. The placement of dental implants is possible for everyone regardless of age with only one condition, good general and oral health.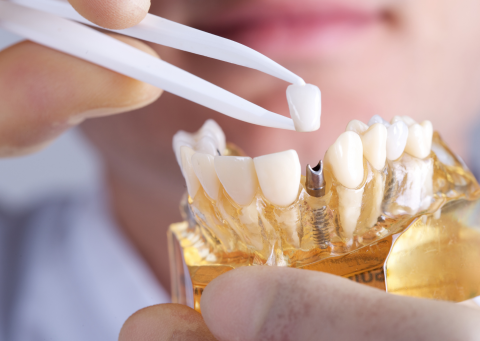 Titanium is well accepted by our bodies and its properties allow in cases of prosthetic restoration of the lower jaw, with the All-On-4 Prosthetic Rehabilitation technique, the placement of 4-5 dental implants on which all the missing teeth are placed. Clinical experience and related studies have shown that this practice has excellent results in terms of stability and aesthetics.
In many cases, it is possible to place the implant within 48 hours of the extraction of the natural teeth without the need of a waiting period, making the procedure very comfortable and easy. The placement is performed under local anaesthesia in the doctor's office and the patient does not hurt at all. After the operation, due to the fact that there are no sensory nerves in the jawbone, in most cases there is no pain at all but in case there is minimal pain, it can easily be treated with a mild painkiller.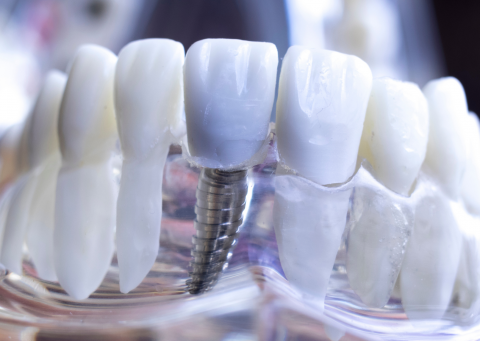 The most important advantages of dental implant placements include the prevention of boneabsorption that occurs after the loss of natural teeth, and the elimination of the need forremovable prosthetic work. Also, dental implants have the highest success rates of all alternative treatment options and offer longevity of prosthetic work, significantly improving the patient's quality of life. But above all, they offer the best aesthetic results as they can be compared to natural teeth in terms of appearance and how they feel.
For more information or appointments, you can visit our website 24/7 at www.smaltoclinic.com or call our friendly reception team at 22 112 112.