It's never too early to establish a good oral hygiene routine. Bacteria forms in babies' mouths from sugars in formula or breast milk, before they even get any teeth. Therefore, it is highly recommended to start cleaning their gums and try to introduce good habits from the very beginning. Taking care of your baby's gums and teeth and teaching them how to brush early on will have lifelong benefits.
One of the best ways to start is to use a finger brush or a clean, damp washcloth, or a gauze pad to gently wipe clean the gums or the first teeth as well as the front of the tongue, after meals and at bedtime. Instead of thinking of brushing as a chore, try to turn it into a special, fun time that promotes bonding with your child. Click here or visit our website to download our free brushing calendar-it is filled with useful information and ideas on how to make brushing fun!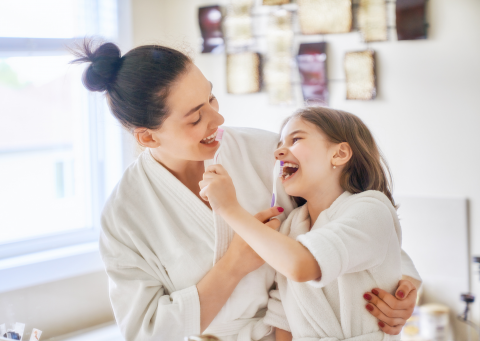 Wondering when to start? As early as a few weeks old, you can start caring for your baby's mouth. You don't need to wait until their first dental visit, which should happen within six months of their first tooth eruption or about the time they reach one year. At the very latest, babies should visit the dentist before their second birthday, no matter how many teeth they have.
The dentist will examine your baby's oral cavity and alert you to any habits or problems that could be affecting your child's oral health without you knowing it.  Also, the dentist will help you understand brushing technique so you can help your soon to become toddler brush regularly for healthier teeth and gums.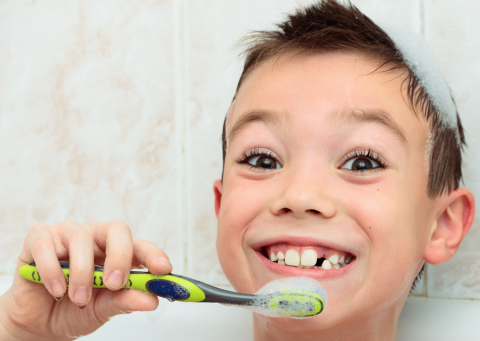 At our clinic, we take care of children of all ages while our dentists are trained to handle even the most difficult cases. Our child-friendly premises have been designed in such a way so as to provide the best possible first experience at the dentist!
To book an appointment for your little one, visit us online 24/7 at www.smaltoclinic.com or simply give our friendly reception team a call at 22 112 112.