All healthcare providers including dentists, will be allowed to remain open during the January '21 COVID-19 lockdown. As per the guidelines issued from the government, we will be allowed to treat emergencies, while both walk-ins and appointments will be treated on the same day. Nonetheless, we will be open 9:00-19:00 so you can call our friendly reception team if you have any questions or need any some advice.

We could all see the 2nd lockdown coming, so we had some more time to prepare this time around. Nonetheless, we know this is still a difficult time for everyone. So being the dentists we are, we want to ensure that all our patients will at maintain good oral hygiene. Here's some tips to help you take better care of your teeth during the lockdown: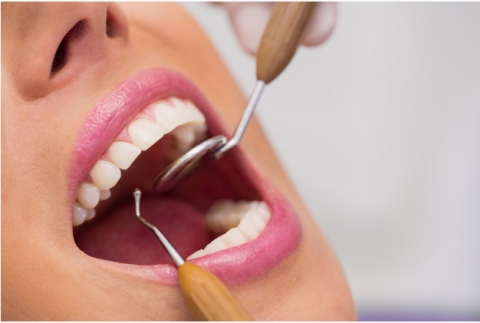 Don't Hesitate To Ask Us For Advice. We will be able to treat emergencies, but we are still here for you, emergencies or not. Please don't hesitate to call us during our operating hours to ask us anything about your oral health, whether you have a particular concern, or you are just looking for some advice. We know this is a challenging time and will be happy to help in any way that we can. We have a team of qualified dentists who can advise you no matter what your concern might be.
Walk-In Or Book An Emergency Appointment With A Dentist. We will be operating Monday to Friday, from 9:00 to 19:00. We will be able to treat both walk-ins and appointments for emergencies on the same day, so let us know if you have any concerns about your oral health and we will advise you accordingly. Please rest assured that we have strict hygiene protocols in place that are followed to the letter and we are working hard to ensure that our clinic is COVID-secure for our patients.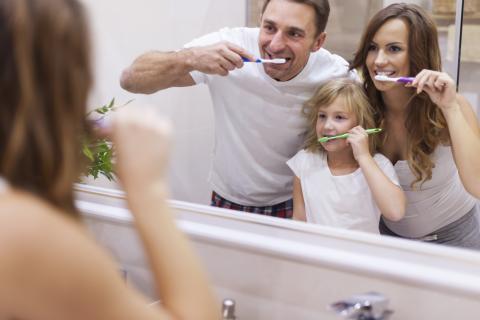 Maintain Good Oral Hygiene At Home. Please don't neglect your oral health during the COVID-19 pandemic. It's important that you maintain good oral hygiene at home in order to avoid emergencies wherever possible. Your oral hygiene is more important now than ever before so please remember to:

Brush Your Teeth at least twice a day, using a fluoride toothpaste if possible. Check your local pharmacy for other toothpaste options available for adults that cannot use fluoride and of course you can find baby or kid friendly toothpaste at most supermarkets and pharmacies.

Floss Regularly, especially after meals. Not only it helps to clean between your teeth but also to keep your gums healthy. Remember that flossing is as important as brushing your teeth.

Call Us If You Experience Any Problems with your teeth such as toothache and bleeding gums or if you notice any signs of gum disease.

Cut Down On Sugar and try to maintain a healthy diet. It's important for your overall health, not just your oral health.

Look After Your Children's Oral Health and try to establish a good brushing routine from a very young age. Good habits that we establish at a young age, are more likely to stick with us throughout life.

Your Smalto Dental Team here for you! If you need any advice or to book an appointment call us at +357 22 112 112, we would be happy to help!