There are many benefits to choosing a practice that provides full-service dentistry, including the following:

· It's more convenient to go to one place every time you need dental care. Especially, a family dental clinic that can meet all your family's dental care needs.
· All your dental records will be on file without shuffling documents between practices or having to worry about one practice communicating with another.
· You can relax in the comfort of a familiar place each time you visit.
· Patients, especially children, feel more confident when they have an established relationship with the staff.
· It is easier to coordinate dental care, especially when you need procedures or medication
·       Your dentist will already know your history and will be able to provide better dental care based on your oral health goals and needs.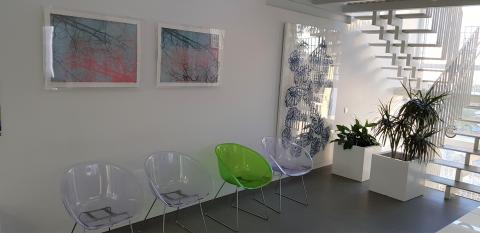 At SMALTO dental clinic, we provide full-service dentistry for both children and adults, that addresses all your family's needs in a comfortable and welcoming environment. Our experienced dental team is committed to helping you make informed decisions about your gums and teeth, by providing knowledge and recommendations based on your own personal needs and goals.
Our patients deserve not of a copy-paste, fake brilliance but their very own, beautifully unique smile. We proudly create lasting relationships with our patients based on mutual trust and open communication. And here we would like to express our greatest appreciation for all our patients' referrals-they are indeed the greatest compliment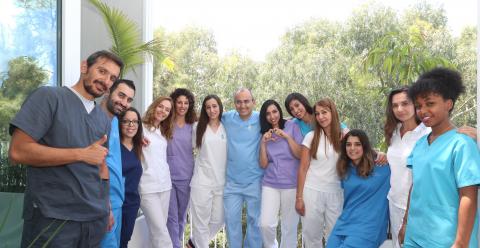 Our full-service dentistry includes specializations in Cosmetic and Restorative Dentistry, Dental Surgery, Implantology, Total Prosthetic Rehabilitation, Prosthodontics, Endodontics, Preventative Dentistry, as well as Orthodontics for both children and adults using all worldwide available techniques. We have team members that are certified Invisalign providers, have experience in the fabrication of single-visit CAD/CAM restorations as well as the ZOOM tooth whitening procedure. We also offer dental hygiene services, teeth whitening, wisdom tooth removal, root canal treatments, periodontal treatment and much more!

With a unique team of specialists and expertise that covers the full spectrum of dental care, a number of languages with which to understand you better, and a truly pioneering clinic environment, we can offer solutions that are just right for you as an individual.
For more information or appointments, you can visit our email address www.smaltoclinic.com or call our friendly reception team on 22 112 112.